NETFLIX
To już oficjalne — nie będzie nowych odcinków Stranger Things w tym roku. Netflix wypuścił nowy 30-sekundowy zwiastun nadchodzącej 4. części niezwykle popularnej serii o zjawiskach nadprzyrodzonych. Potwierdził, że sezon 4 zadebiutuje w 2022 roku. Oglądnij najnowszy zwiastun!
To dobra wiadomość dla fanów Stranger Things , którzy być może zapomnieli, a może nie, że ten serial istnieje (ostatni sezon zadebiutował prawie dwa lata temu!). Chociaż nieszczęścia produkcyjne wywołane pandemią pozostawiły oczekującą publiczność Netflixa w stanie zawieszenia, w końcu pojawia się światełko na końcu tunelu. Pojawił się nowy, niewielkich rozmiarów zwiastun, który wskazywał na to, co ma nadejść, a także potwierdził przybycie serialu w 2022 roku.
Stranger Things
sezon czwarty – o czym będzie?
Na YouTube pojawił się nowy zwiastun, który został wyemitowany w czasie największej oglądalności igrzysk olimpijskich w Tokio. Łączy niezapomniane chwile z pierwszych trzech sezonów oraz przebłyski scen z sezonu czwartego. Co jest nie tak z tym wielkim, przerażającym zegarem? Za wcześnie, żeby powiedzieć, ale dowiemy się tego w odpowiednim czasie.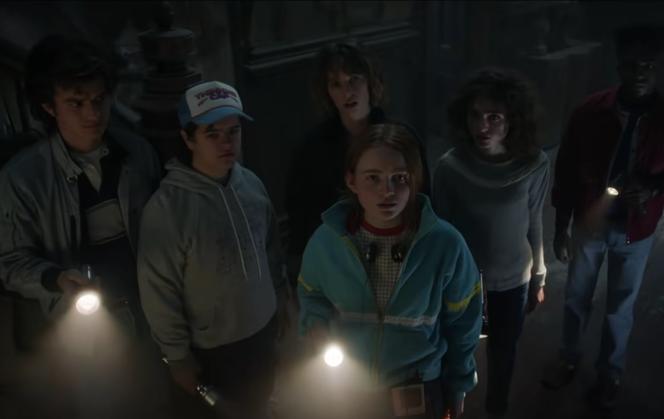 Czy sezon czwarty zyska nowych aktorów?
Netflix niedawno ogłosił pasmo nowych członków obsady, w tym Mylesa Truitta (Czarna Błyskawica), który dołączy do obsady jako Patrick, koszykarz z Hawkins, którego życie "wymyka się spod kontroli" po "szokujących wydarzeniach". Amybeth McNulty (Ania, nie Anna) wcieliła się w rolę Vickie, " fajnej , szybko mówiącej kujonce, która przyciąga wzrok jednego z naszych ukochanych bohaterów". Regina Ting Chen (Królowa Południa ) przyjęła rolę doradcy zawodowego Kelly,  Grace Van Dien (Lady Driver) zagra Chrissy, popularną cheerleaderkę, o której pisze Netflix: "pod pozornie idealną powierzchnią kryje się mroczna tajemnica".
W listopadzie Netflix udostępnił jeszcze większą listę obsady na Instagramie:
Wyświetl ten post na Instagramie.
Kiedy wyjdzie czwarty sezon Stranger Things?
Najnowszy zwiastun Stranger Things obiecuje nowy sezon w 2022 roku, choć dokładny miesiąc pozostaje nieokreślony.
Wytrwanie w oczekiwaniu przez pandemię nie było łatwe dla fanów, ale może się opłacić. Producent Shawn Levy zasugerował, że opóźnienie może spowodować najlepszy sezon serialu, mówiąc :
"Pandemia zdecydowanie opóźniła zdjęcia, a tym samym rozpoczęcie najnowszego czwartego sezonu. Jednak miało to swoje plusy.  Dzięki temu bracia Duffer mogli napisać scenariusz całeo sezonu, zanim zaczęliśmy go kręcić. Więc jakość tych scenariuszy jest wyjątkowa, może lepsza niż kiedykolwiek".
Stranger Things
sezon 4. – zwiastun: